Flexibility for carton and sleeve coding

The udaFORMAXX offline feeding system from Koenig & Bauer Coding offers full flexibility when coding cartons and sleeve.
When it comes to offline printing of cartons and sleeves with product-specific data, manufacturers have a number of options available to them. This means that any feeding system must be able to integrate with a wide variety of printing and control devices. Koenig & Bauer Coding's udaFORMAXX offline system offers just this flexibility.
Users across all industries expect complete machine reliability as well as legibility of printed data. What's more, they need to be able to integrate different devices with the feeding system. As well as being able to feed and code cartons or sleeves, requirements also include verification and selection. As a full service supplier, Koenig & Bauer Coding offers solutions for all of these needs through integration of the udaFORMAXX with a range of marking and control devices.
The udaFORMAXX is a compact and versatile system for coding cartons, sleeves, blister cards, bags, labels and material blanks outside the production line. Depending on customers' needs, the system can be combined with hot foil or thermal transfer units, inkjet and laser printers, label dispensers with or without coding devices, and scanner and camera systems from Koenig & Bauer Coding. This makes this carton/sleeve feeding system extremely flexible. At the same time, the system is easy to use and quick to set up for production. Its reliability during daily production is impressive. In combination with the appropriate coding technology, it is possible to print cartons on a just-in-time basis, making substantial cost savings in storage and planning.
The semi-automatic feeding system offers a high speed of up to 90 m/min, making it possible to code high volumes of packaging very quickly. The process does not need to be interrupted for refilling, as the magazine can be easily restocked while the unit is running. The machine can reach a cycle speed of up to 1,000 units per minute. An adjustable sensor scans the cartons to obtain the exact position for printing. Cartons are then positioned exactly and guided past the coding device. The udaFORMAXX adjusts to feed a wide range of packaging, including large sizes and complex shapes. It is very easy to adjust for different batches. Once coded, cartons or sleeves can be manually filled or taken to the packing line for filling and sealing.
Easy to integrate
Koenig & Bauer Coding's full range of coding systems for printing barcodes, data matrix codes, expiry dates, batch numbers etc., along with track and trace systems, for product safety and traceability, offer multiple options for meeting packaging quality and compliance requirements.
Equipped with a CO2 laser printer, the system fulfils anti-counterfeiting requirements for coding and marking - particularly important for pharmaceutical companies. A further technical benefit of integration with CO2 laser is the programmability. CO2 laser also scores points for lower operating costs due to the lack of consumables. Laser can also be supplemented by digital technology such as camera connection and 2-D codes to reliably monitor the coding procedure.
Koenig & Bauer Coding inkjet printers provide accurate printing results at high speeds. Applications include printing codes that that are verified by a camera system during the optical inspection procedure. alphaJET inkjets achieve these high quality standards with flying colours. They print consistently high quality pharmaceutical and data matrix codes that can be read by various inspection systems, ensuring high process reliability.
Koenig & Bauer Coding's range of continuous and intermittent ttPRINT thermal transfer printers provide razor-sharp print quality. These high-resolution, freely programmable printing units can be easily integrated into production lines as well as onto the udaFORMAXX offline feeding system. The ttPRINT can also be linked to a camera system for inspection and verification.
Tailor-made solutions
Koenig & Bauer Coding not only provides standard solutions, but also develops applications tailored to the needs of individual customers. The connection of hand-held scanners for data transfer from the production line is one example. Another example, is control from a pocket terminal for making adjustments "on the fly".
The udaFORMAXX combined with the Primus Braille printer shows how versatile the carton/sleeve feeding system from Koenig & Bauer Coding really is. This ingenious solution, developed in collaboration with the Swiss company Fritz Gyger AG,. offers a convenient and reliable method for offline coding of pharmaceutical packaging and blanks with Braille characters. Gyger's micro-valves apply the Braille dots, made of UV-curing varnish, onto the cartons in a digital drop-on-demand process. In a continuous process, an UV lamp then cures the still-liquid Braille script in just seconds. The system ensures high quality standardswith a camera specially developed for inspection of Braille script. This means that the user is always on the safe side when it comes to regulatory compliance when applying Braille to pharmaceutical packaging.
Trouble-free operation
The communication between individual devices on the system is performed via a networked computer, which transfers information from the printer to the downstream camera. This then compares the printed data with the data received for content and quality. In the event of errors or discrepancies, the system reports a fault and informs the PC of this. In case of emergency, the udaFORMAXX stops and alerts the operator automatically.
As an additional safety feature, Koenig & Bauer Coding can optionally equip the udaFORMAXX with a double layer control feature before the reject system, which prevents stuck or glued cartons from finding their way into the packaging process unprinted. The control unit detects overlapping cartons and immediately sends an error message to the system. This ensures optimum production reliability from the start to the end of the coding process.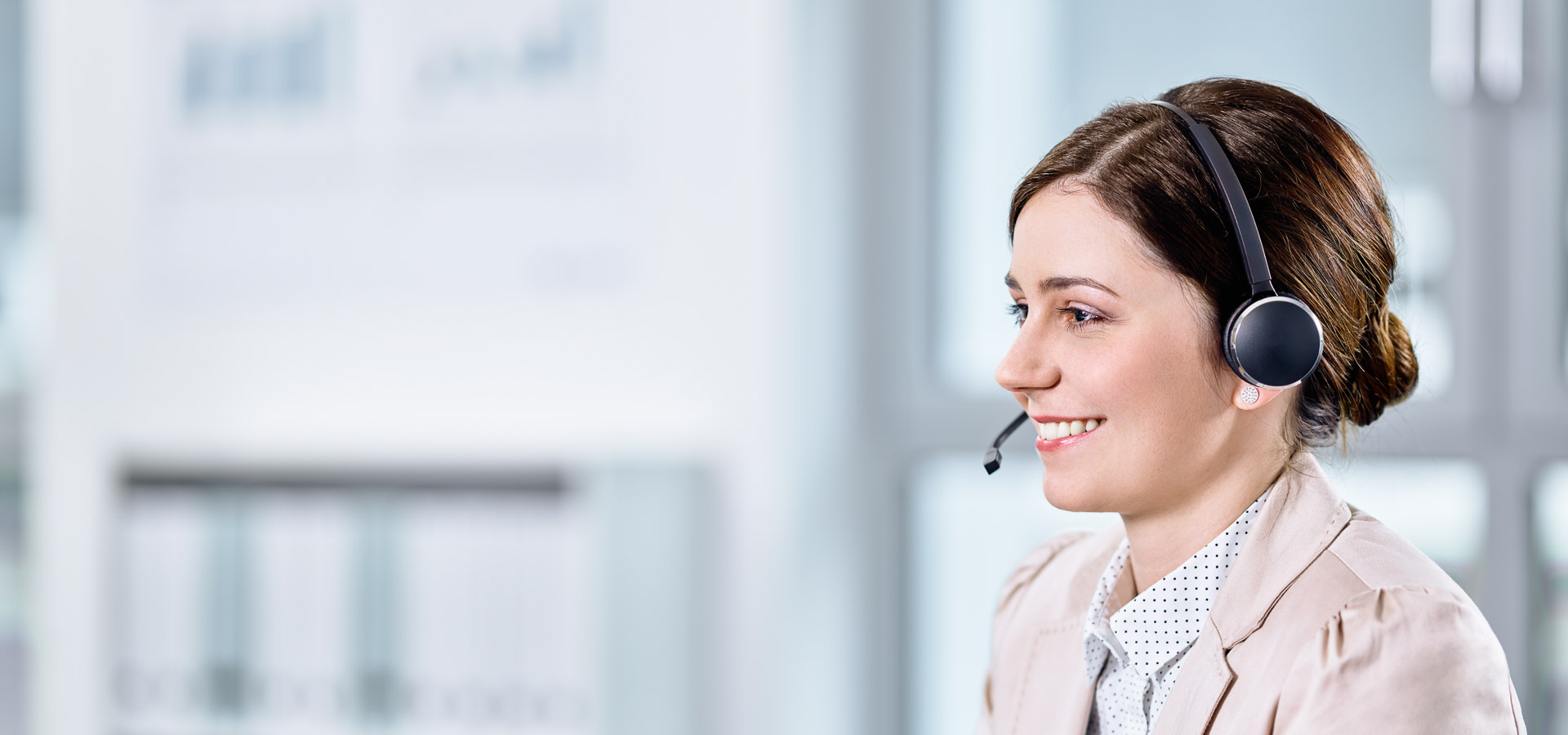 Do you have questions or would you like a personal consultation?