Marking Pet Snacks Efficient and Sustainable
CO2 laser marks permanently and with low maintenance
---
Laser | Marking of primary packaging
The sales growth of snacks for dogs and cats is steadily increasing. The appealing packaging for the delicious treat often plays a decisive role in the purchase decision. In addition, pet lovers are increasingly turning to sustainable products for their furry friend. This megatrend is also gaining ground in the production of pet food.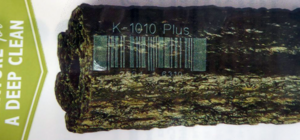 Laser | Permanent marking without consumables
In many cases, thermal transfer or wax printers are or were used for marking foils, film or cartons. These systems require regular consumables for each marking.
Laser marking, on the other hand, does not require any consumables.
In addition, they require much more maintenance than marking lasers. Necessary repairs are usually associated with high costs.
A German company specialising in snack products for dogs and cats with three modern production sites is now successively switching the marking of its products to marking lasers from Koenig & Bauer Coding.
Details
iCON 3 CO2 marking laser, 30 Watt
Marking by colour ablation
Substrate printed film/foil or cardboard
Coding in Practice: CO2-Laser for Pet Snacks